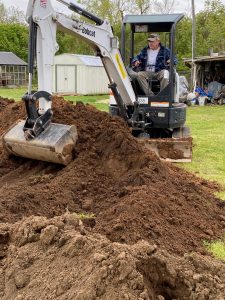 Learn About Rogers' Plumbing & Trenching
A family owned and operated company since 1997, we have become Roanoke's trusted name for plumbing and trenching by offering top-quality, speedy work at affordable prices.
We offer very low prices because we do not have to worry about the big overhead that most companies do. We're a small company and our owner is on every job, and with his expertise you know the job will be done right. 
Your satisfaction is our highest priority. So if you're looking for industry-leading plumbing, sewer, and water repair or replacement and new installation of sewer pumps and sump pumps, choose Rogers Plumbing & Trenching.